Greentraveller
Green city maps
Bremner Design was commissioned by Greentraveller and Visit England to create Green London and Green Brighton maps.
These celebrate the cities cafes, attractions and businesses that take environmental values seriously, and demonstrate that a green weekend can suit all tastes and budgets.
"Greentraveller has worked with Tim on several pieces of work and have been really pleased with the quality of his work.
He is an excellent designer, punctual, willing to be flexible (especially when our client changed the brief), and a pleasure to work with."
Richard Hammond, Chief Executive, Greentraveller Limited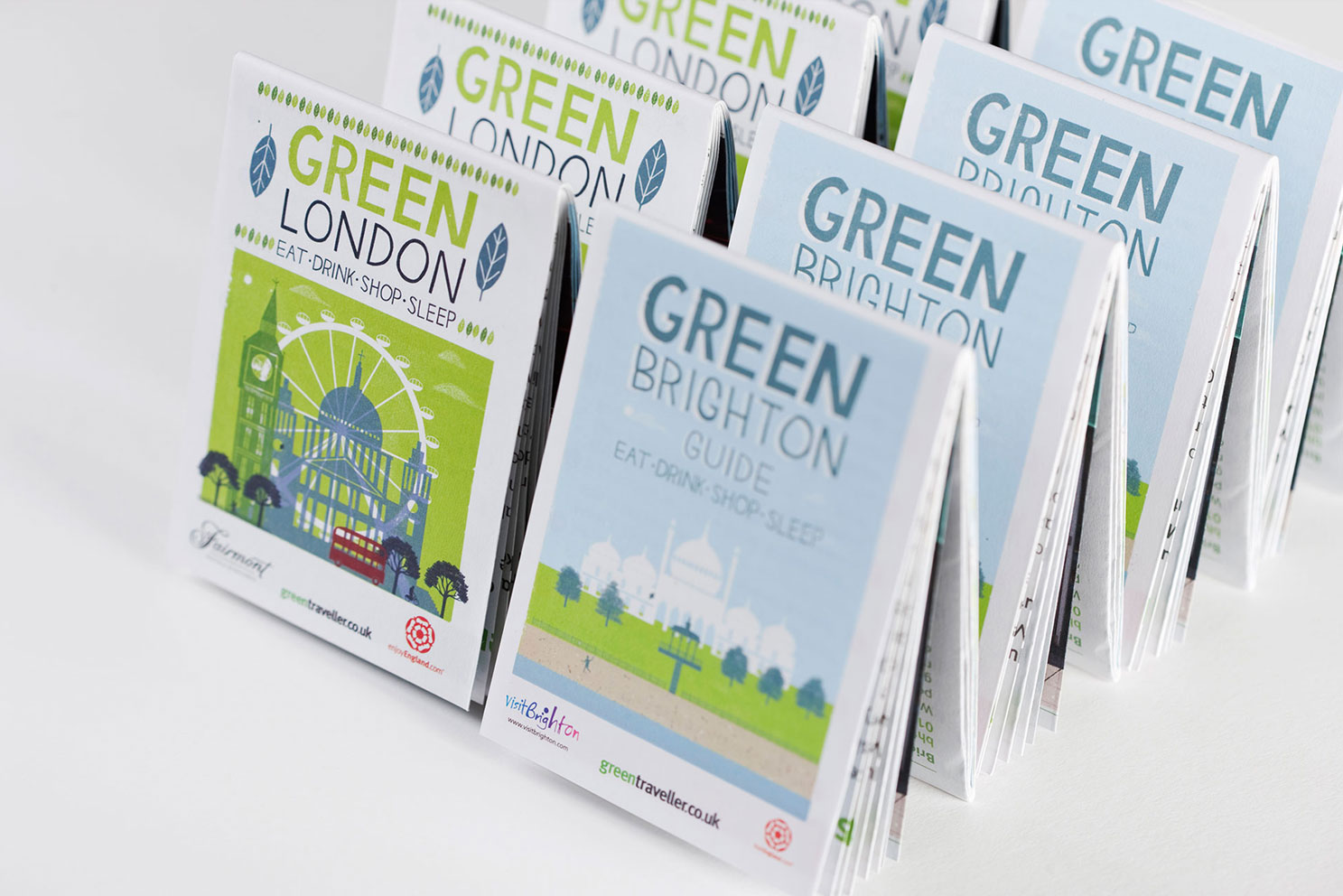 Illustration - Nick Saunders