Out of Ice Publication
Book design for the latest project by Scottish environmental artist Elizabeth Ogilvie.
From her 2014 exhibition Out of Ice, Elizabeth Ogilvie portrayed the poetic dimensions of ice and water in a vast immersive installation specially created for the subterranean spaces of Ambika P3. The book documents the research, exploration and work that went into creating this exhibition.
Publisher - Black Dog Press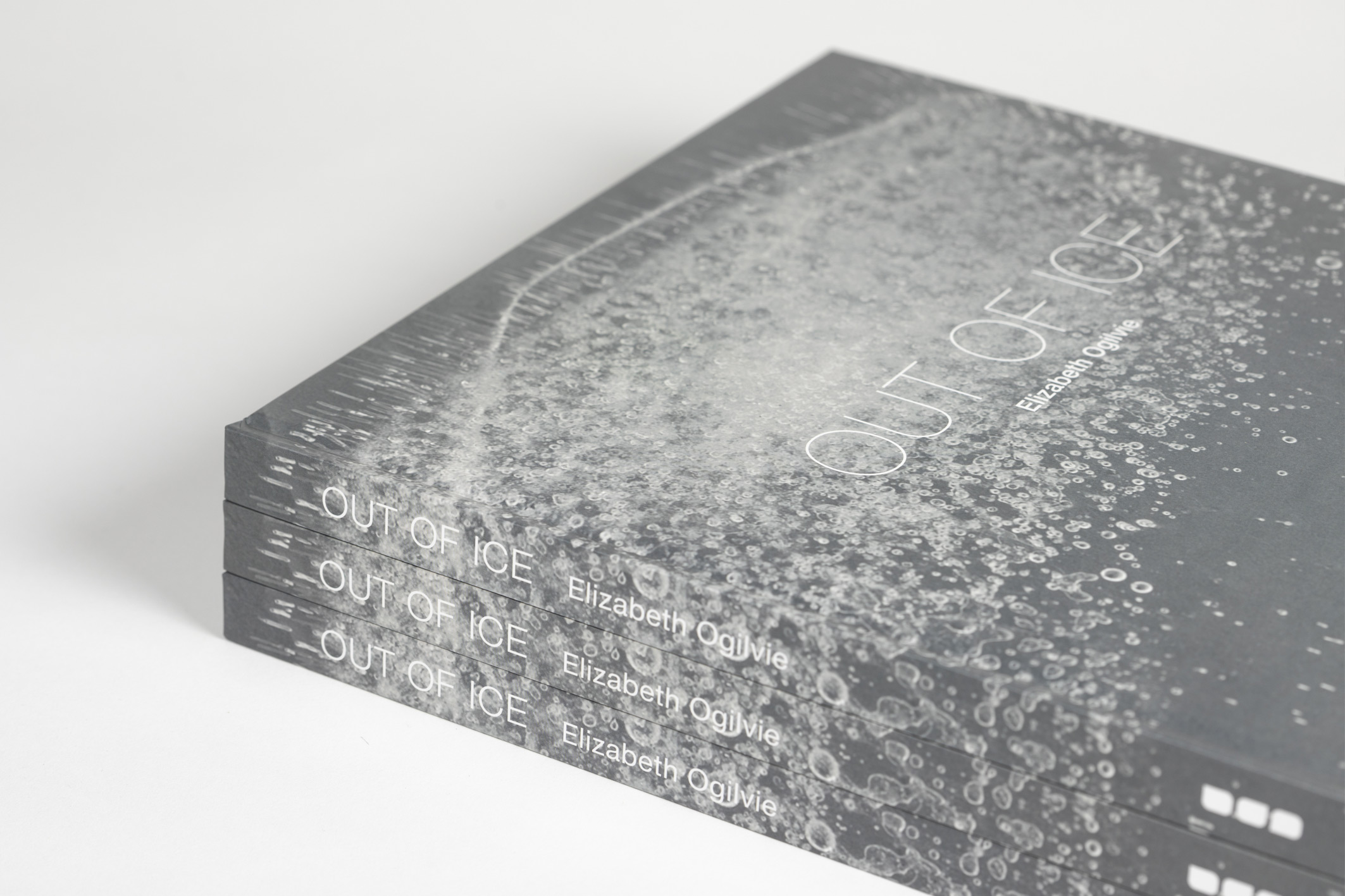 'After designing branding for my Out of Ice exhibition project in P3, London, including publicity, posters, brochure and invitation cards, Bremner Design then worked on the design of the Out of Ice 180-page book with texts by Tim Ingold, Andrew Patrizio, Robert McFarlane, Katharine Heron, others, 2017. It was published by Black Dog London. Normally they draw on their own designers but were so impressed by Bremner Design practice that they were very happy to work with him. And rightly so, as Tim produced another beautiful publication design which has received much acclaim.
Beyond all that wonderful design, Tim is an excellent communicator, easy to work with, untiring in his perfection and happy to work on even the modest design jobs for me and with equal attention to detail.'

Elizabeth Ogilvie artist, academic, director Lateral Lab